Here we go again…attempting the impossible task of predicting the SAG Awards. Trying to gauge what 130,000 actors think is good, great, and best, is crazy. Add to that the number of voters who either don't care enough to vote themselves and let their children or friends vote, or care so much that they won't vote at all if they don't see everything. In fact, the bigger that latter group is, the more likely the winners will be more populist rather than craft based, as that missing "caring" group are more likely to reward more obscure performances. This is evidenced by actor's actor films, like "The Two Popes" (Jonathon Price & Anthony Hopkins), "Uncut Gems" (Adam Sandler) and, especially, "Little Women" (Saoirse Ronan, Florence Pugh) not being included in any way by the nominating committee.
However, there are some fantastic performances in the mix, even if many of the TV nominations fall under the umbrella of a supporting category. I mean…can we PLEASE get a supporting TV award. Combine Drama, Comedy and Limited Series in to one supporting award for men and women, like the Golden Globes do. What possible harm could one more award cause. Plus it would allow the REAL TV lead performances to be recognized. I feel we owe an apology to the likes of Kaitlyn Devers (Unbelievable), Josh O'Connor (The Crown) and Christopher Abbott (Catch-22), among many others. More importantly for the ratings of the show itself, there would likely to be at least two more great acceptance speeches. It's hard to find a more progressively sympathetic crowd than at the SAG awards, so the victory speeches at the SAG's tend to be more personal than at the Oscars, where everyone has to thank everyone they've ever met in their forty-five seconds of pre-musical accompanied podium time (although, sad to say, the SAG Awards telecast is becoming more frequently peppered with such drivel).
Since I have already gone in to great detail about every performance in my SAG Award Viewing Guides (Film, TV Drama, TV Comedy, TV Miniseries), this will simply be a summary of my predictions versus my predilections.
Who I think will win in BOLD.
Who I voted for noted by ***
For handy-dandy play-along-at-home ballot, click here!

---
TELEVISION
Female Actor in a TV Movie or Miniseries
Normally this is a wide open race, but I think Ms. Williams has it sewn up, as she's already won everything in sight. The only wrench in the choreography would be the Guild's ongoing love affair with everything Patricia Arquette. However she plays a supporting role in "The Act". Joey King is the amazing revelation in that not terribly enjoyable series. The other obstacle to Ms. Williams winning is the fact that it was not as widely watched as "The Act" (though, admittedly, I don't know any actors who didn't watch it). I just know that true crime beats almost everything these days, in terms of ratings, and if adult SAG members leave the voting up to their kids, then who knows? As for Collette and Watson, both are superb and highly deserving…of a supporting award. Kaitlyn Devers and Merritt Weaver are much more important to "Unbelievable" and Watson's Ulana Khomyuk is very much a support to Jared Harris' Valery Legasov. Personally, I think Williams was the best, followed by Joey King's performance. I think the Guild will agree, but I wouldn't be surprised by an Arquette victory for the reasons pointed out above.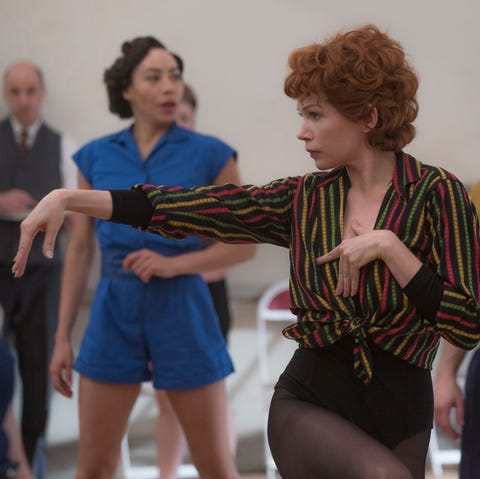 Patricia Arquette ("The Act")
Toni Collette ("Unbelievable")
Joey King ("The Act")
Emily Watson ("Chernobyl")
Michelle Williams ("Fosse/Verdon") ***

---
Male Actor in a TV Movie or Miniseries
Let's be honest, we could have filled all five slots with performers from "When They See Us". The teens (Asante Blackk, Caleel Harris, Ethan Herisse, and Marquis Rodriguez), adults (Niecy Nash, Suzzanne Douglas and John Leguizamo), and especially the older Sanata, Freddie Miyares, are all amazing in an amazing and heartbreaking series. However, at least everyone nominated in this category is a lead. Much as I wish Christopher Abbott's work in "Catch-22" was recognized, as it has been by most every other TV awards, I can't complain with most of these choices…well…maybe Mr. Ali. This third season of "True Detective" was a real shark-jumper for me. Much as I'd love Jared Harris to win an award, since we overlooked him for his brilliant work in "The Terror" two years ago, NO ONE gave a performance as full, dedicated and complete as Jharrel Jerome. It's a performance for the ages, not just this season. Pretty sure everyone noticed.
Mahershala Ali ("True Detective")
Russell Crowe ("The Loudest Voice")
Jared Harris ("Chernobyl")
Jharrel Jerome ("When They See Us") ***
Sam Rockwell ("Fosse/Verdon")
---
Female Actor in a Comedy Series
Broken record, I know…but Alex Borstein should be in a supporting category with "Maizel's" Marin Hinckle and Jane Lynch, "Fleabag's" Olivia Colman and Sian Clifford, and "Barry's" Sarah Goldberg. And while we're at it, where the hell is "PEN15's" Maya Erskine and Anna Konkle, who give two of the best comedic, yet legit, performances of the year…without question!
Okay…that out of the way, I don't see how anyone upsets the juggernaut that is Phoebe Waller-Bridge's award haul this year. Everyone loves O'Hara, but I find "Schitt's Creek" compariteively hit-or miss. "Maisel" and "Fleabag" are going to be talked about ten years from now. Even "Dead To Me" offers more sustained credibility than "Creek", and Applegate, who is beginning to act more and more like Jennifer Aniston, is terrific in the show. None of it matters. Mazel tov to Ms. Waller-Bridge.
Christina Applegate ("Dead to Me")
Alex Borstein ("The Marvelous Mrs. Maisel")
Rachel Brosnahan ("The Marvelous Mrs. Maisel")
Catherine O'Hara ("Schitt's Creek")
Phoebe Waller-Bridge ("Fleabag") ***
---
Male Actor in a Comedy Series
Much as I would have loved to see some more actual lead performers in this category, like, for instance, Hank Azaria from "Brockmire", "Brooklyn 99's" Andy Samberg or, heaven forbid, a VO performance like Will Arnett in "Bojack Horsemen" or H. Jon Benjamin for his work on "Archer", I think the "Fleabag" boulder will continue to roll downhill, giving Andrew Scott the prize. Which, given the fact that there are three supporting actors in this category (including Mr. Scott) shouldn't be too difficult. That said, it is far from a sure thing. Bill Hader is easily the best of the bunch in my estimation. And never-underestimate the overall love for Alan Arkin, or the older generation's crazy love for "Kominsky" himself (Michael Douglas). Alas, this was not a good season for Shalhoub's Abe Weissman, minimizing his chances. In other supporting roles we ignored, Luke Kirby ("Maizel"), J.K. Simmons ("Brockmire"), Henry Winkler or Stephen Root and above all others, Anthony Carrigan (all from "Barry"). Carrigan's work is so good, Hader has to look away from the camera during their scenes together so as not to blow the take by laughing. Sheer brilliance. Anyhoo…while I voted for Hader, I expect Scott to beat out Arkin and Douglas (who will, most likely, cancel each other out).
Alan Arkin ("The Kominsky Method")
Michael Douglas ("The Kominsky Method")
Bill Hader ("Barry") ***
Andrew Scott ("Fleabag")
Tony Shalhoub ("The Marvelous Mrs. Maisel")
---
Female Actor in a Drama Series
Let's see…no "Mr. Robot" (Carly Chaikin), nor Peaky Blinders…again (Helen McRory) and no last year's winner from "Killing Eve," Sandra Oh. Ridiculous. And of the shows that were chosen, if we had a supporting category, we'd be able to recognize any one of several performances from "Game of Thrones" that were better than Mr. Dinklage's final season (Maisie Williams or Gwendoline Christie), "The Morning Show's" Gugu Mbatha-Raw and Reese Witherspoon, and, finally, anyone from "Succession" (though I am not a fan).
Okay…take a breath. Of this group, to me it's a coin toss between Ms. Aniston's brilliance in "The Morning Show" and Comer's subversive chameleon act in "Killing Eve". Of the two, Aniston gives the more lasting in terms of cultural importance, but I'll remember Comer's pig scene longer than maybe any this year…well, that and Maisie Williams' work in the library in "The Long Night". Helena Bonham Carter (who is sublime in "The Crown") has a supporting role, and I think most are done with "Handmaids Tale", regardless of how terrific Moss' work is in it. However, I'd be naive to think anyone besides Ms. Colman is going to win, even though she is barely the featured performer in the season – which is due to the stoicism which has marked the actual Queen's public persona for decades. So, let's see how drunk Ms. Colman's speech is on Sunday. But I'll be pulling for Aniston or Comer.
Jennifer Aniston ("The Morning Show")
Helena Bonham Carter ("The Crown")
Olivia Colman ("The Crown")
Jodie Comer ("Killing Eve") ***
Elisabeth Moss ("The Handmaid's Tale")
---
Male Actor in a Drama Series
Let's see, no "Mr. Robot" (Rami Malek, Cristian Slater, or BD Wong), no Peaky Blinders…again (Cillian Murphy or Paul Anderson), no J.K. Simmons for the brilliant, but cancelled "Counterpart",  no Liev Schreiber as "Ray Donovan", or most outrageously (literally), no Billy Porter, who was the front-runner all year! Ridiculous. And of the shows that were recognized, if we had a supporting category, we'd be able to recognize the work of Josh O'Connor, Tobias Menzies and Jason Watkins from "The Crown", any one of several performances from "Game of Thrones" that were better than Mr. Dinklage's final season (Nikolaj Coster-Waldau, Iain Glen and John Bradley), "The Morning Show's" Mark Duplass, and, finally, anyone from "Succession" (though I am not a fan). And, yes, I am aware that is a repeat of an earlier paragraph, only this time with male performers.
So, then how do we pick a winner? Well, we don't. Mr. Brown wins by default, because, while Carell and Crudup are amazing, they support the women in this show. Dinklage's wasn't even the best performance on GoT this season. And David Harbour…well, now…wait a second. After a lackluster season 2, in which Harbour was simply angst-filled, season 3 brought the show back to its 1980's-based comic roots, and no one comes out better because of it than Harbour. I don't know if it will be enough, but I voted for him because his performance is at the very core of "Things" season three. We'll see.
Sterling K. Brown ("This Is Us")
Steve Carell ("The Morning Show")
Billy Crudup ("The Morning Show")
Peter Dinklage ("Game of Thrones")
David Harbour ("Stranger Things") ***
---
Ensemble in a Comedy Series
This is maybe the most unpredictable battle of the evening. Each show has its hardcore champions within the Guild. Each show is loved in general. And Each show, other than maybe "Creek" is deserving. I think whoever wins in the male category will be a large, if not definitive, deciding factor. If Scott wins, it's a layup for "Fleabag". If "Hader" wins, then "Barry" is 50/50. If either Arkin or Douglas win, "Kominsky" has the inside track. And if Shalhoub somehow wins, then maybe "Maisel" repeats. Me? Looking closely at each ensemble, I don't see how it gets better than "Mrs. Maisel", especially in this third season, when Lynch has taken on a bigger role and the show added Sterling K. Brown, Leroy McClain and Liza Weil. But I recognize that the entire casts of "Barry" and "Fleabag" are brilliant, if chamber pieces compared to the sprawling universe of actors that is "Maisel".
"Barry" (HBO)
"Fleabag" (Amazon)
"The Kominsky Method" (Netflix)
"The Marvelous Mrs. Maisel" (Amazon) ***
"Schitt's Creek" (CBC Television/Pop TV)
---
Ensemble in a Drama Series
Please watch "Catch-22".
Please watch "Mr. Robot".
Please watch "Shetland".
Please watch "Ray Donovan"
And I suppose, given the accolades, watch "Succession".
Okay…some of the above are a stretch for nomination, but they all possess brilliant ensembles who are great from top to bottom. As are all the actual nominees. I just have a feeling that none of the above were even considered by the NomComm. Anyhoo…not great seasons for "Lies" (although Meryl was Meryl), "Thrones" or "Tale". And while it might be nice to send off the biggest show of the teens with a win ("GoT"), I think it comes down to "The Crown" or "Stranger Things". We tend to vote for British accents. And, in this instance, I agree. "Crown" is the best ensemble of the year, with "Stranger Things" a close second.
"Big Little Lies" (HBO)
"The Crown" (Netflix) ***
"Game of Thrones" (HBO)
"The Handmaid's Tale" (Hulu)
"Stranger Things" (Netflix)
---
FILM
Female Actor in a Supporting Role
Would have been nice to acknowledge some of the individual performances from "Parasite", like Hye-jin Jang or Yeo-jeong Jo, or Zhao Shuzhen from "The Farewell". Or even Tichina Arnold who is so important to the success of "Last Black Man In San Francisco". And most absurdly, there is no Florence Pugh for her star turn in "Little Women". But this is a pretty good list. Johansson is spectacular in her moments onscreen. I just don't think she has enough screen time to get the win. After viewing "Bombshell" I was a little disturbed that the camera leaves Kidman's Gretchen Carlsson just as she's about to show the bits that make up an emotional journey. Maybe those pieces will come out in the DVD extras. Also, I have nothing against J-Lo (other than marrying that steroid-monster, A-Rod), I just didn't find her performance all that exceptional in a truly unexceptional film. Which means, for me, it's between Robbie and Dern. I'm almost certain Ms. Dern will get the win in a movie I didn't love. She was fine, but not nearly as powerful or remotely three dimensional as Ms. Robbie's heartbreaking performance in "Bombshell". She and Kate McKinnon offered the only performances that felt real, felt human.
Laura Dern ("Marriage Story")
Scarlett Johansson ("Jojo Rabbit")
Nicole Kidman ("Bombshell")
Jennifer Lopez ("Hustlers")
Margot Robbie ("Bombshell") ***
---
Male Actor in a Supporting Role
One of the two biggest shoo-ins of the night (along with Best Female Actor in a Film), this will go to Brad Pitt. And I think it's deserved. As for the nominees on the whole, I MIGHT have nominated Anthony Hopkins for "The Two Popes", or Song Kan-Ho for his magnificent work in "Parasite", Jon Lithgow in "Bombshell", and maybe even Willem Dafoe for his work in the love-it-or-hate-it "The Lighthouse" (put me squarely in the latter category), but that's just quibbling. These five include legit nomination-worthy performances, even if the "Neighborhood" script has Hanks play an icon more than an actual living breathing human. And Pacino is filled with so many of the stylistic ticks we've grown used to from him. Pesci is actually terrific…the best (well, only) performance we've seen from him in a very long time. For me, however, Pitt's only equal from this list is Jamie Foxx, whose Walter McMillan is so real and so of the film's world, it's like watching a documentary. Brilliant! But Pitt is the most important character in Tarantino's epic. He grounds it, make it go, and finishes it with clarity and purpose. His best performance…maybe ever.
Jamie Foxx ("Just Mercy")
Tom Hanks ("A Beautiful Day in the Neighborhood")
Al Pacino ("The Irishman")
Joe Pesci ("The Irishman")
Brad Pitt ("Once Upon a Time in Hollywood") ***

---
Female Actor in a Leading Role
Okay, other than the absence of Saoirse Ronan, who I thought gave one of the two  best performances by a woman this year, this is a pretty good list. That said, I think the only actor who can knock the Zellweger train off its tracks is Ms. Nyong'o. Personally, while I think she was amazing, Zellweger's "Judy" is astonishing. Not for impersonating Judy Garland, but for the emotional weight of the performance, mixed with the skill and technique to pull off the live performances with that weight clearly affecting her every move and breath. If she doesn't win, it would not just be an upset, it would be a shame. Oh, Erivo is fantastic, but her film has a flawed second act that doesn't allow her any room to grow. Johansson is likewise terrific, but in a film that is utterly unrealistic…except to married people, it seems. Divorced and lifelong single folk (like me) have not connected with it in the same manner – nevermind that Johansson's character ends up perpetually having to take care of him, even in the midst of the battle. And Theron isn't even the best in her film. It's a brilliant piece of character-assimilation, but she's neither the hero of the film (Kidman), nor the emotional heart (Robbie). Give it to Renee and let's move on.
Cynthia Erivo ("Harriet")
Scarlett Johansson ("Marriage Story")
Lupita Nyong'o ("Us")
Charlize Theron ("Bombshell")
Renée Zellweger ("Judy") ***

---
Male Actor in a Leading Role
This will be easy. Phoenix gives one of the best performances of this, or any, decade. The most dedicated effort since…Bale in "The Machinist"? Only in a MUCH better film. Want to know what PTSD from a lifetime of abuse looks like? Here ya go. Want to see what psychosis can engender? Here ya go. Bale in "Ford" is terrific as ever, but it's comparitively lightweight fare. Leo took a slot away from the far more deserving Adam Sandler or Jonathon Price. Adam Driver is the darling of the season for his work in "Story", but I found the script so ridiculous and derivative, I never felt I was able to feel what Driver was putting out there. Not his fault. The only hiccup, for me, in the Phoenix stronghold is Egerton. If we gave Malik awards for what he did in the flawed "Bohemian Rhapsody", then we should give Egerton every award there is. "Rocketman" is a better film that asks MUCH more of Egerton than an impersonation. It requires him to be introspective and damning of himself in a way that "Rhapsody" never remotely asked of Malik. If not for Phoenix (or nominations for Sandler or Price), I would give it to Taron. But there is a Phoenix. Wow. Just…wow. I hope the rank and file recognize his brilliance in this film.
Christian Bale ("Ford v Ferrari")
Leonardo DiCaprio ("Once Upon a Time in Hollywood")
Adam Driver ("Marriage Story")
Taron Egerton ("Rocketman")
Joaquin Phoenix ("Joker") ***

---
Cast in a Motion Picture
This should be a no-brainer for "Parasite". It's a large ensemble, yet none of the characters are fleeting nor act as simple representations. "Once Upon A Time In Hollywood" will win because…well…Hollywood…and everyone in it is very good, or better. But the actual main cast features about four people. The rest are terrific actos making cameos or are in one scene and then see ya. But each word that comes out of the mouth of every character in "Parasite" is equal in import, character, plot and emotion. It's an amazing collaboration between director, production and cast. "Bombshell" is the lightweight here, which is a shame because it's such an important film, culturally. "The Irishman", alas, is something we've seen from both Scorsese and most of these characters before, so the craftwork of the large cast will go unnoticed by the main body (and compared to "Parasite" and "Once", that's probably not a terrible thing). Finally, "JoJo Rabbit", while one of my two or three favorite films of the year, doesn't boast a cast large enough to compare to any of the other four films, which takes nothing away from its terrific kids and bizarre adults. No, "Once" is a shoo-in, but I'll take "Parasite".
"The Irishman"
"Once Upon a Time in Hollywood"
"Parasite" ***
"Bombshell"
"Jojo Rabbit"
---
Stunt Ensemble in a Comedy or Drama
Are we really going to say any other show deserves it over the hundreds of stunt persons who made the multiple battles on the "Game of Thrones'" final season look so friggin' real? I sure hope not!
"Game of Thrones" ***
"GLOW"
"Stranger Things"
"The Walking Dead"
"Watchmen"
---
Stunt Ensemble in a Motion Picture`
I wouldn't mind seeing "Ford" win here. We don't honor stunt drivers enough. But, I mean…"Avengers" is one big massive stunt! No?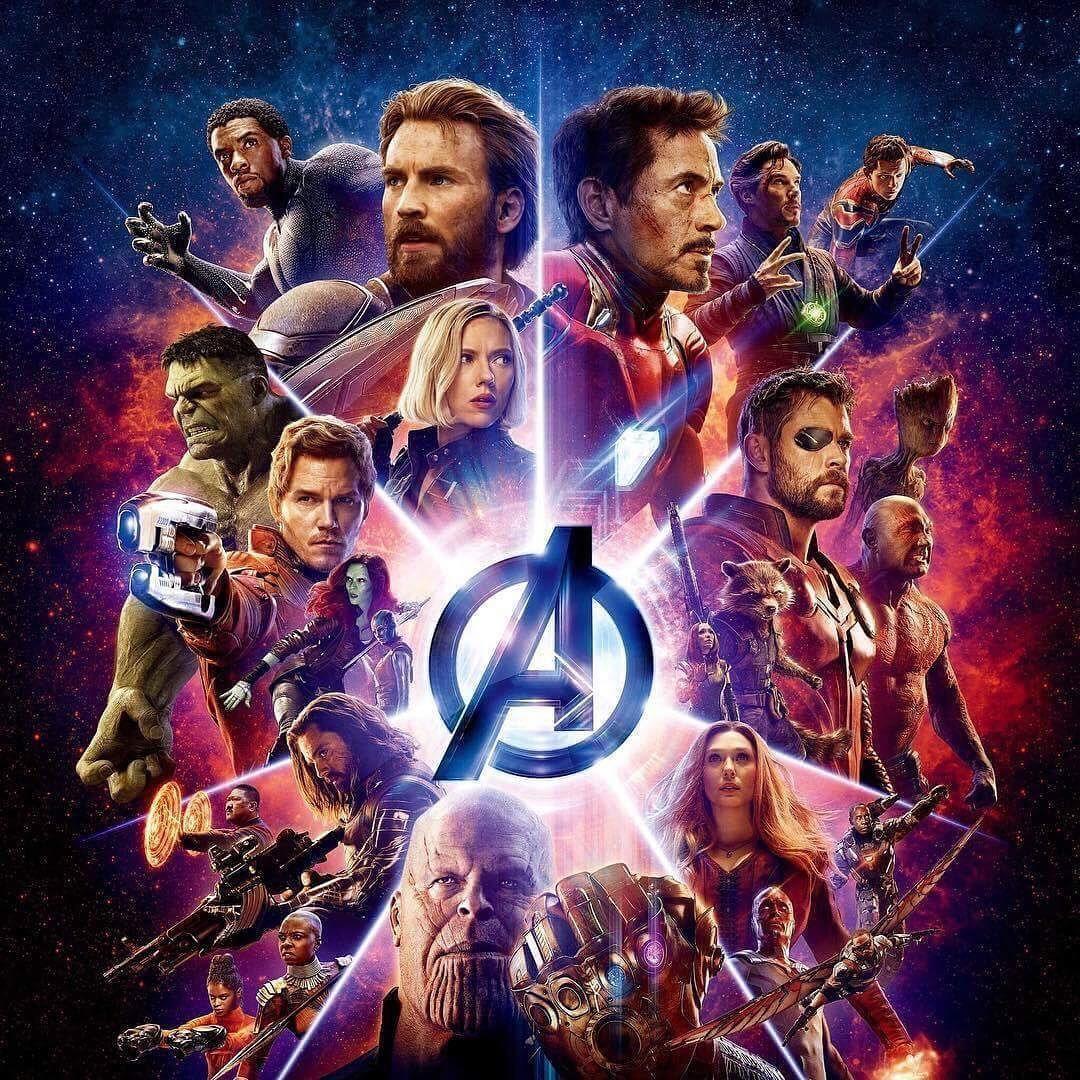 "Avengers: Endgame" ***
"Ford v Ferrari"
"The Irishman"
"Joker"
"Once Upon a Time in Hollywood"
---
Have fun!!! See you at the Oscars!